Ep.438 – SAG Episode 438: I Missed the Bus
The November 10 20 30 40 is here with a special guest!
8 days ago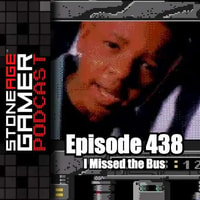 Show Notes
Dan and Kris are joined by A Theater Near You co-host Paul Jerue for the November 10 20 30 40. It's another huge one including the launches of the Vectrex and Wii U, plus a metric ton of major gaming milestones. Plus, more Atari 50 love, foolish plans to watch 6 Rocky movies in one day, and more!
Useful Links
Social Stuff
Break Music