Ep.435 – SAG Episode 435: Stone Age Starter Kit: PlayStation 2
If you had $100 to start a PS2 collection, what games should you choose?
29 days ago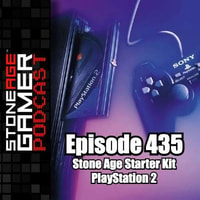 Show Notes
Dan and Kris bring you the PS2 starter kit, and boy was it a doozie. Lots of absolute masterpieces are really inexpensive on that platform. We also had a lot of great lists from the listeners to discuss as well. Plus, Pilotwings 64, Marvel Snap, Dan's bad jokes, and more!
Useful Links
Social Stuff
Break Music